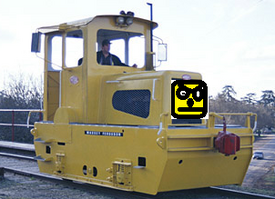 Solomon is a Victorian Railway Rail Tractor who came to Sodor to help out at the Quarry. He was very rude when Splatter and Dodge teased him until they got into trouble and Solomon had to go and rescue them. Since then they have been firm friends.
Appearances
Ad blocker interference detected!
Wikia is a free-to-use site that makes money from advertising. We have a modified experience for viewers using ad blockers

Wikia is not accessible if you've made further modifications. Remove the custom ad blocker rule(s) and the page will load as expected.